"The inventive Arne Zaslove is at it again, forming a unilateral partnership with Shakespeare and launching a sort of cultural exchange program between his time and ours."
-- Journal-American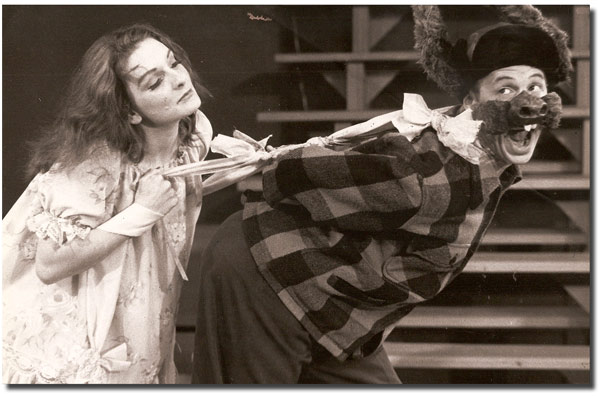 Divining Shakespeare Presentation
(3 hours)
Zaslove introduces principles of scansion, sound and imagery in Shakespeare, then demonstrates by coaching student actors in performing some of the great passages from beloved plays.
Divining Shakespeare Workshop
Zaslove spends 90 minutes presenting the nuts and bolts of how Shakespeare constructed a speech. Then 2 hours are devoted to coaching participating actors in their prepared speeches or scenes. This coaching session can be planned to follow immediately after presentation, for a half-day workshop. Or it can be scheduled a week or more later to allow time for actors to use the tools presented to them in rehearsal, before receiving coaching.
"It was a wonderful delight to watch the interaction between teacher and students, and that magical moment when the penny dropped, and Shakespeare made sense! Everyone came away inspired and having learned something."
-- Linda Greenwald,
English-Speaking Union
Learn how the rhythm of the heartbeat pulses through Shakespeare's verse


Experience how Shakespeare links sounds and images to evoke emotion in actor and audience alike


Observe how the "magical" characters rise above everyday speech into rhyming verse, incantation and finally song


Eavesdrop on the rehearsal process, watch how the director's coaching helps the actor build to a polished performance


Come away with the tools to mine the riches in Shakespeare's language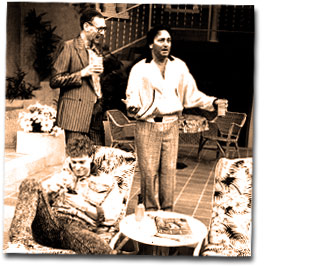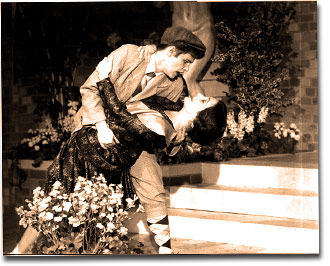 Those for whom the Bard is still a stranger will begin an acquaintance on friendly and comfortable terms. Those who already know and love him will deepen their passion through learning some of the master's secrets.
We are lucky that the world's greatest playwright and poet wrote in English. And the ever-renewing popularity of Shakespeare on film proves that the Bard is a man for our time. Arne Zaslove has been proving it for years with long-running hit productions: of a '50s rock 'n' roll Midsummer Night's Dream, a Cole Porter and Gershwin-soaked
Twelfth Night
, a wild west
Macbeth
, a
Coney Island Comedy of Errors
,
Othello
set at a U.S. Marine base and many more. Each of these productions has made Shakespeare accessible to audiences of all ages - without changing a word of the original text.
Divining Shakespeare is not an academic workshop. It is an insider's look at how theatre professionals plumb the depths of Shakespeare's language. It is a chance to savor, be entertained, and learn to divine the mysteries of the world's greatest playwright.
"Zaslove's vivid, intense presentation drew a rapt audience."
-- English-Speaking Union newsletter