"When you've been up the mountain many times, you can help show someone the way: where to avoid the cliffs, and how to navigate the dangerous trails."

Among the great challenges of developing clown routines or physical theatre material is working in isolation. Very few directors have the depth of background in clowning and improvisation needed to help performers develop and extend their imagined situations, discover an organic build in the scenario, mine the deepest vein of contradiction and integrity in a character, maintain believability while pursuing an idea to its absurd extreme, and ensure that the action ends when it should - and with a satisfying and surprising "button." Arne Zaslove is an accomplished "clown doctor" - he respects the performer's creativity, while helping to shape the product for maximum effect. And his background in developing scenarios and character through improvisation make him an invaluable ally and guide for performers creating original material.
"There's a good reason he looks like Einstein."
--David Shiner
Highlights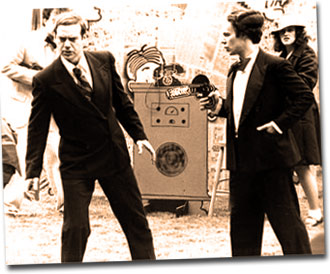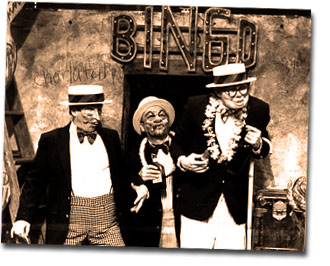 Arne has served as a clown doctor for Cirque du Soleil (Kooza, Delirium, Corteo), as Commedia dell' Arte consultant for The Glorious Ones, which had its New York premiere at Lincoln Center (with music and lyrics by Stephen Flaherty and Lynn Ahrens of Ragtime), and for Teatro Zinzanni in Seattle.  He has collaborated with David Shiner on a one-man show in development under a grant from Pew Charitable Trust, and developed new material for Pomp, Duck and Circumstance, a circus/cabaret in Berlin.


Creative Consultant to David Shiner (of Fool Moon and Cirque du Soleil for a show in development at ACT, Seattle (working title "Thresholds"). Developing material through brainstorming, script, storyboarding and improvisation.


He has helped sharpen routines for impressionist Roger Kabler (featured in the Seattle Film Festival winner of the New American Films juried award, Who the Hell Is Bobby Roos? by John Feldman), as well as countless other solo clowns and physical theater performers.


Provided master class for the Cercle de Moliere (Winnipeg) in preparation for their production of an original physical theatre piece. Brought together company's foundation of understanding commedia - building to exercises in developing physical comic business with the understanding of lazzi (or comic sequence in clowning).


Trained company for Axis Theatre's The Number 14. The Number 14 is an award-winning physical theatre play that is in its 10th season of touring in Canada and internationally. The show has played on Broadway (winning a Drama Desk Award nomination for Unique Theatrical Experience), across the United States, Hong Kong, Japan, Ireland, Scotland, Italy, Denmark, Finland, France, Belgium, Austria and Israel.


Wrote and directed Café des Artistes, a circus/theatre fusion piece for Pickle Family Circus in San Francisco.


Developed a three-level style of narration for Wives' Tales, a storytelling production (with support from Canada Council for the Arts).


Feature article about Arne in Spectacle Magazine [download PDF here]
"Very early in the development of The Number 14 we became aware that, while our artists had lots of experience, they did not have a common working vocabulary. Fortunately Arne Zaslove was teaching and directing in Vancouver at the time and consented to give us a one-week workshop on physical theatre. The workshop was exhilarating, comprehensive and unifying. The insights Arne provided were startling and helped us gain the freedom to develop truly honest and original comic ideas and themes. He gave us a common methodology that made a great contribution to the ultimate success of The Number 14."
--Wayne Specht
Artistic Director, Axis Theatre